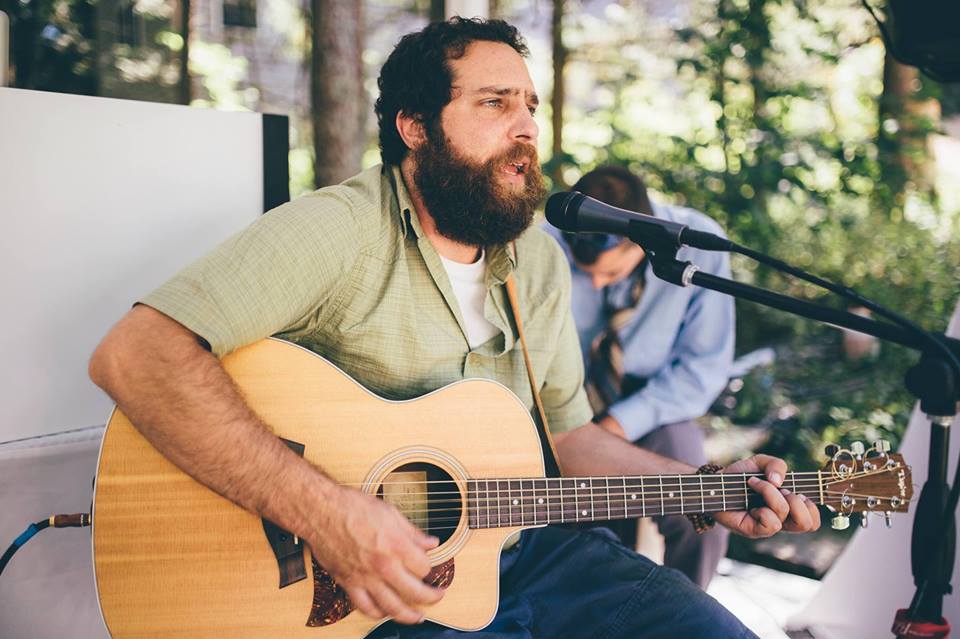 Meditative Animal is singer songwriter Nick Mirisola's music project.  It is rock, indie and alternative music with a timeless original sound based in Berwick Maine, New England.  Nick has been singing his entire life, and playing guitar and hand percussion since 2000.  His mother was voted most musical in her high school class, and she passed on some talent genetically to Nick, who is also a verified genius level IQ according to tests.  He is currently also picking up bass, harmonica, and Guilele (guitar-ukulele hybrid), and has posted some previews of the next album's demos online featuring the new instruments.  Nick plays music by ear, and aside from elementary school music classes and a handful of lessons, he is primarily self taught.  He also plays sometimes with his brother John Dixon-Mirisola, and with Chris Plummer, Adam Schoff, and others. 
Nick is an old soul who has been practicing meditation regularly for a long time.  He frequently meditates on the issues of the world with a deep philosophical mind, and with compassion in his heart.  He uses the insights gained from his meditations to put out enlightened and wise lyrics from a brilliant perspective.  The meditative vibes come across in the sound of the music, too. 
Releasing his debut singles "Echoes Left In My Head" and "Telescope Eyes" from his debut album "Philosophical Gear", Meditative Animal is set to debut on major radio stations in the US and Canada.  Both tracks feature Nick on acoustic rhythm guitar, vocals, hand percussion and lyrics, and Chris Plummer on bass, keyboards, and lead electric guitar.  The story behind the track "Telescope Eyes" is examining the nature of science and religion in relationship to one another, while "Echoes Left In My Head" is Nick's starving artist anthem.  The album plays like a decade of underground greatest hits, being selected from years of material and put together around the title's double entendre concept, "Philosophical Gear". 
Nick's first album "Philosophical Gear" was self produced, and mastered by Philip Klum at Philip Klum Mastering, who did the sound for the academy winning motion picture The Full Monty.  Nick has been ranked in the top 100 before for ReverbNation's national singer songwriter chart, and is frequently ranked on the top ten for ReverbNation's local and regional charts in Southern maine.  A solo acoustic version of "Echoes Left In My Head" made it to SoundCloud's top 20 one week in the folk/singer songwriter chart, and he's been featured on Relix Magazine's CD twice.  Meditative Animal was also featured in RadioAirplay's global top ten one week based on success on Jango internet radio. 
Nick has recorded with and supported Mitch Parker from the punk band The Over Aged Delinquents and currently with the electronic hard rock band Vendetta.  Mitch Parker and Nick are currently working together on Nick's new album set for the summer of 2018, which will also include collaborations with Nick's brother John.  Thomas Forbes from the New England Music Award winning funk and hip hop band Harsh Armadillo will also be featured playing bass on at least one song for the next album. 
FOLLOW MEDITATIVE ANIMAL ONLINE 
www.soundcloud.com/meditativeanimal 
www.twitter.com.com/meditativeaniml 
www.facebook.com/meditativeanimal 
STREAM AND BUY PHILOSOPHICAL GEAR