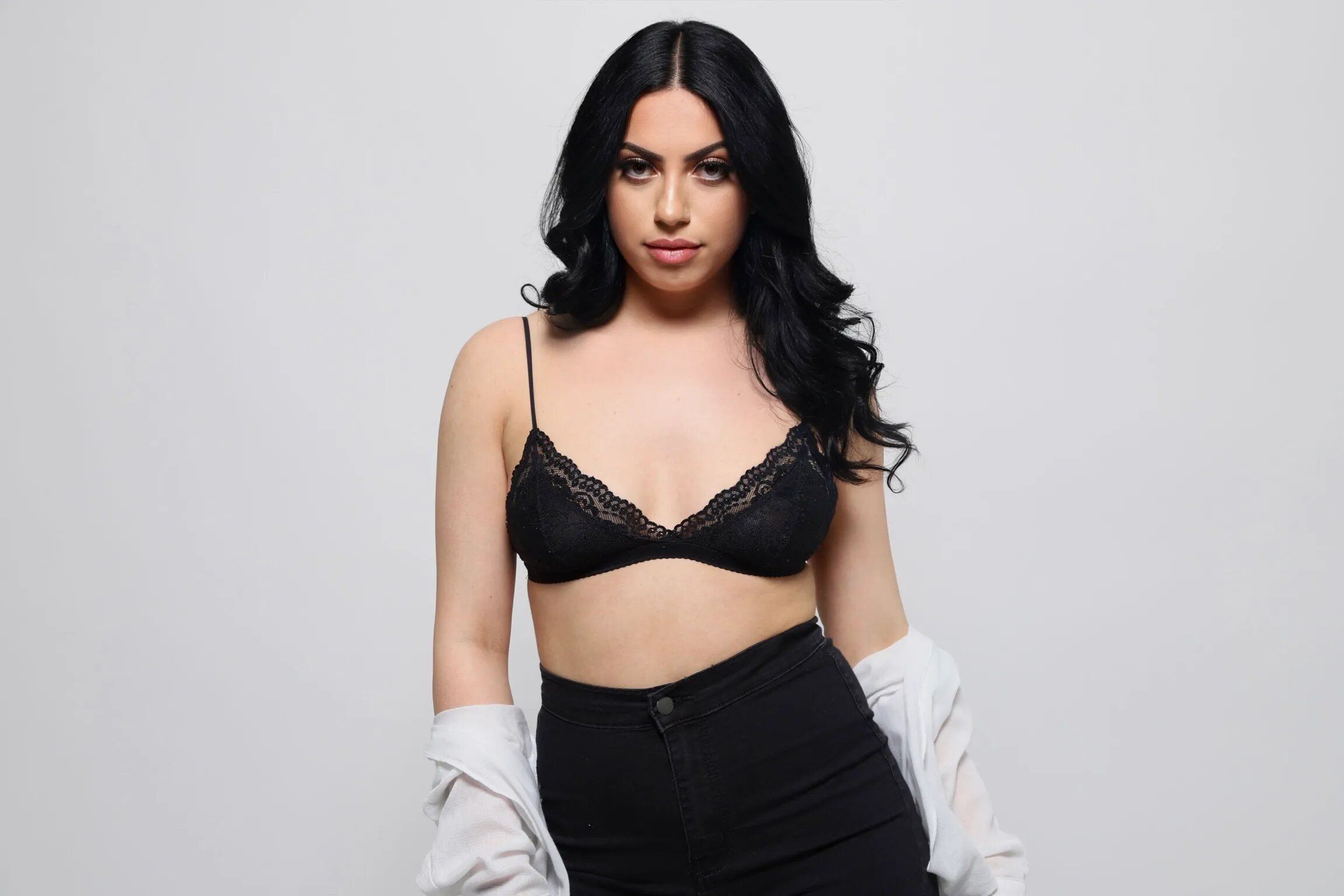 Tell me, how's her cafe con leche? 
It can't be as good as mine 
I know you feel no connection 
When you look into her eyes." 
Immediately, when you hear these lyrics, taken from PRADO's wildly popular latest release, "They Made You For Me", you can't help but feel for the girl a little. As most of us have, at one point or another struggled with impossible, forbidden love, "They Made You For Me" manages to hit you where it hurts, but also to fill you with a good mood that will see you through the entire day. 
The song brings together the artist's Latino origins (with a Cuban father, and a Brazilian mother), but also shines a light on her Canadian upbringing, which creates a wonderful tone of duality. "They Made You For Me" has a little something Latino and a little something English, all of which, however, is incredibly sassy and tasteful. 
Before going on to boldly proclaim "They Made You For Me", the singer-songwriter makes a compelling point of proving to the "target" of the song why she would be so much better than his current partner. Not only that, but through her impeccable delivery, and her sultry, deeply appealing voice, PRADO also tells her audience why they should be listening to her, rather than some other artist. 
There's just something you have to love about PRADO's music, and its stylish, classy attitude. Having grown up adoring musical icons like Jennifer Lopez, Marc Anthony, and Jessie Reyez, PRADO's gift for creating a smooth, catchy tune seems to be inane and effortless. 
"They Made You For Me" is definitely the sort of song that gets stuck in your head, and makes you want to roll your hips in that bold, you don't own me kinda way. Clearly a powerful icon and a beautiful, well-rounded artist, PRADO is sure to rock the music scene in the next couple of years. Until then, we strongly recommend that you do yourself a favor, and check out her brand new single on streaming platforms!